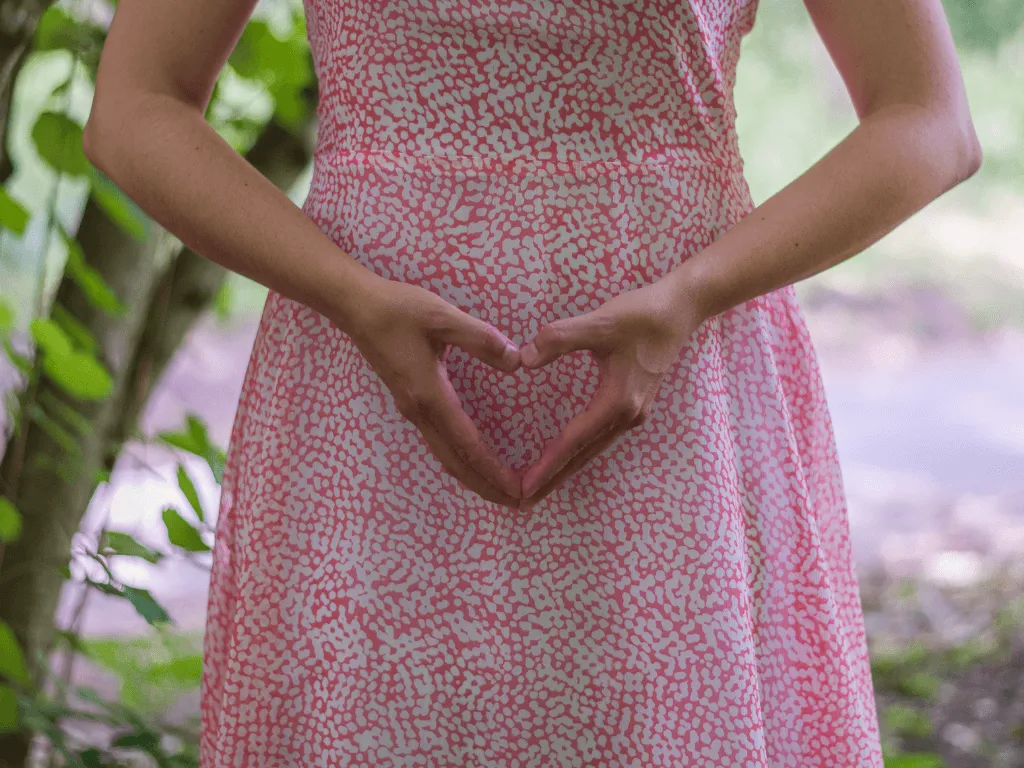 Today I want to tell you about one of my favorite ways to honor each phase of my menstrual cycle:
RITUALS.
While I don't subscribe to the idea of syncing 100% of our lives with our cycle (because it's simply impossible and creates more pressure), I believe there's so much power in cyclical living. To me, this means learning to flow with our cycle in a way that feels natural, spacious, and good for each one of us.
And rituals can be a great tool for this!
They work as anchors that can help us better understand and honor the changes within us. By honoring each phase with rituals, we can deepen our relationship with our bodies and cycles, cultivating a greater sense of connection and self-awareness.
So here are some of favourite rituals for each phase:
Here's what you'll find in this article:
Rituals for the menstrual phase
Periods are a time for renewal and healing. During this phase, I usually feel a strong need to disconnect from the outer world and be more in touch with my inner self.
Some of my favourite rituals to honour my period are:
❣️ Wearing something red.
❣️ Spending time doing nothing, just being.
❣️ Deleting social media apps from my phone (whenever my business allows it).
❣️ Connecting with where I want and need to put my time, energy, focus, and love in the new cycle.
❣️Picking an oracle card for each phase of my new cycle and then journaling or drawing the insights the cards inspire.
❣️ Listening to the playlist I've curated for this phase.
❣️ Spending time in nature, even just a brief walk in the park.
❣️ Eating chocolate and comfort food.
❣️ Having a short Yoga Nidra session.
❣️ Setting intentions for the cycle ahead.
Rituals for the preovulatory phase
As soon as I emerge from my menstrual cave, I notice my energy, motivation, and strength gradually increase and I feel ready to start taking action and enjoy!
Some of my favourite rituals to honour my inner Spring are:
🌱 Buying flowers for myself.
🌱 Starting each day with a short meditation.
🌱 Moving my body again.
🌱 Journaling about what I want to commit to with love and intention this cycle.
🌱 Getting into planning mode and defining concrete actions to make my intentions for this cycle happen.
🌱 Dance or Movement Meditation: I love putting on some music and allowing myself to move and dance freely – Here's my playlist for this phase!
🌱 Connecting with nature.
🌱 Since my mind is super active in this phase, my evening routine is especially important. So I try to end the day with a short meditation and a gratitude practice.
Rituals for the ovulatory phase
The fertile phase of my cycle is usually an invitation for expansion and self-expression. I can really notice how my energy and physical strength peak, and I feel creative, magnetic, and outgoing.
Some of my favourite rituals to honour my inner Summer are:
☀️ Making a list of all the things I celebrate about myself.
☀️ Engaging with pleasure through my five senses, perhaps through nice music, essential oils, dark chocolate, nice clothes, flowers, etc.
☀️ Connecting with the intentions I set during my period, celebrating what has blossomed, and reflecting on what I need to focus on for the rest of the cycle.
☀️ Journaling about the things I feel grateful for this cycle.
☀️ Putting on clothes that make me feel good and feminine.
☀️ Expressing myself through art.
☀️ Dancing to my inner summer playlist.
☀️ Tracking my fertility signs and feeling gratitude for how amazing my body is!
☀️ Spending as much time as possible outside (unless it's freezing 😅).
Because of PCOS, anovulatory cycles are common for me, so whenever I do have an ovulatory phase, I truly celebrate it! 🎊
Rituals for the premenstrual phase
As my body begins to prepare for menstruation, I can feel more vulnerable and exposed. This phase is a time for self-reflection, calling me (sometimes in a not-so-nice way) to review what worked and what didn't in this cycle.
Here are some of my favourite rituals to honour my inner Autumn:
🍁Long morning meditations.
🍁Long journaling sessions.
🍁Long walks in nature.
🍁Spending lots of time by myself.
🍁Painting as a way to express myself and tap into my emotions.
🍁Dancing, dancing, dancing… intuitively moving my body to release emotions and feel more grounded (I also have a playlist for this).
🍁Allowing myself to cry and let emotions flow freely.
🍁Reflecting on the past cycle, journaling about experiences, insights, and areas that require care and attention in my life.
🍁Practicing saying no to commitments or activities that don't align with my well-being (always working on this!).
🍁Walking barefoot on the grass (if the weather allows!).
Now it's your turn! 
As you can see, rituals can be really simple. The important thing, in my belief, is the intention we put into them.
Oh, and please remember that these are just a few ideas to inspire you, but I invite you to find your unique way to connect with each phase of your cycle based on your needs and what's meaningful to you.
I'm curious to know your favourite ways to honour each phase of your cycle, so feel free to hit reply and share them with me. I'm always happy to hear back from you ❤️🤗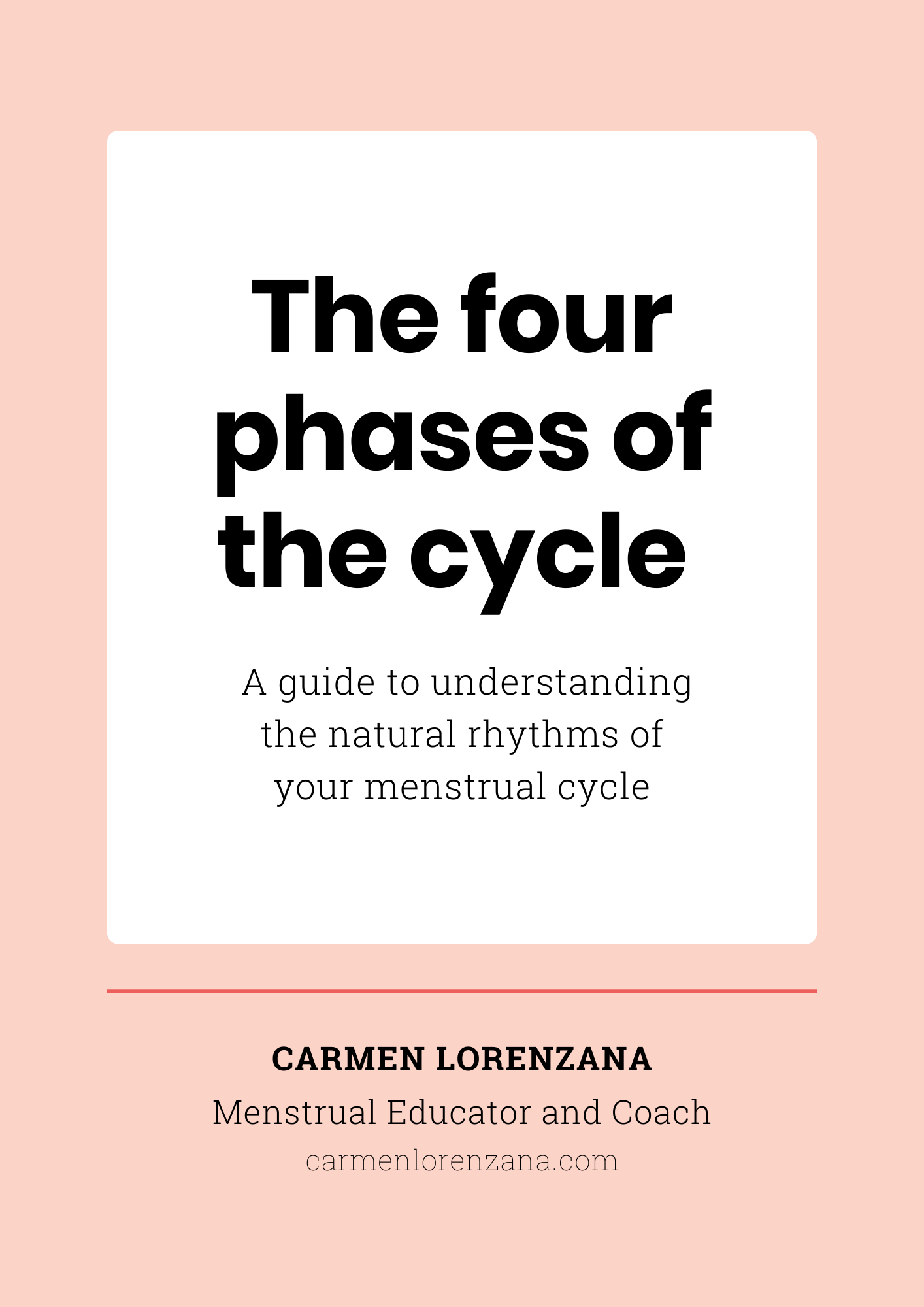 New to Menstrual Cycle Awareness and not sure where to start?
Download your free guide: The Four Phases of the Cycle 
🌱Learn about the hormonal changes, strengths & challenges you may experience in each phase of your cycle.
🌱Discover the parallels between the four phases and the seasons of the year.
🌱Learn how tracking your cycle can help you unlock your superpowers in each phase, become more mindful of your vulnerable moments, and identify what's normal and not for you.