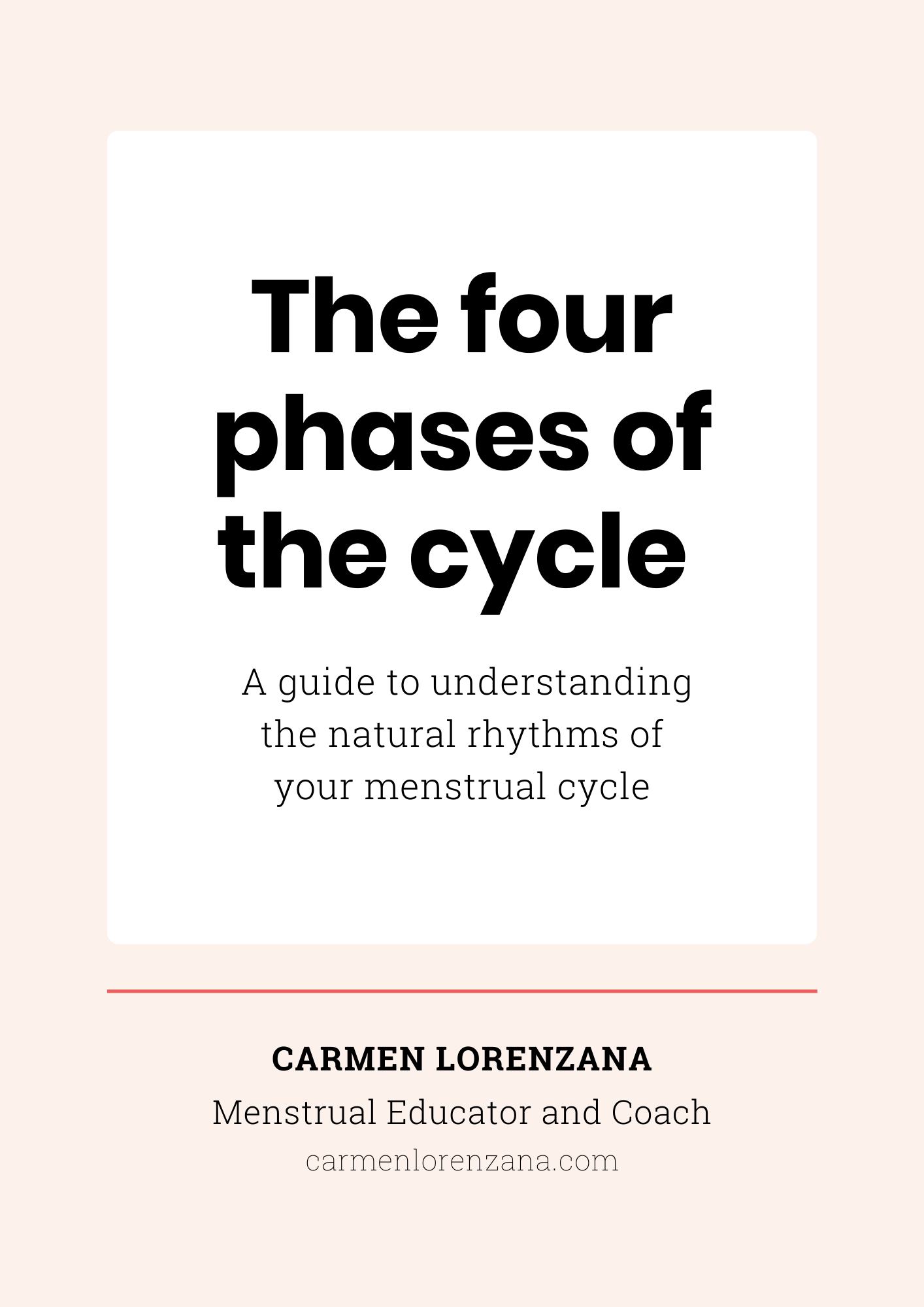 Download your free guide: The Four Phases of the Cycle 
🌱Learn more about each phase of your cycle, including the hormonal changes and the strengths & challenges you may experience.

🌱Discover the parallels between the four phases and the seasons of the year.

🌱Learn how tracking your cycle can help you unlock your superpowers in each phase, become more mindful of your vulnerable moments, and identify what's normal and not for you.
You're signing up to receive emails from Carmen Lorenzana. You can unsubscribe at any time!